3 DIGITAL MARKETING TIPS TO ENGAGE CUSTOMERS
In the world of digital marketing, user engagement is a topic that is frequently discussed — but why is it so important?
Most brands typically measure their success online by examining their conversion rate, or in simpler terms, the percentage of users that are taking a certain action on a site that will help accomplish brand goals. Whether that step is making a purchase, signing up for a newsletter, or requesting a quote, before a user will complete that conversion, there needs to be some engagement with your brand.
You need to build a relationship with your customers to show them that your brand offers a certain value that can fulfil their respective needs. To effectively foster the user interaction that you're looking for and encourage them to move further down the buyer funnel, it's important to take the right initiatives and employ the best tactics that will help achieve this:
REFER USERS TO LANDING PAGES
When it comes to PPC advertising or social media marketing, it's important that you focus on referring the user to a landing page that is closely associated with the content in the ad. Whatever a certain ad or post may be promoting, when you send those users back to your website, you shouldn't send them to your homepage. Instead, send them to a specific product page or services page that is relevant to what the ad initially discussed, and is directly related to what type of offering sparked a particular user's interest. If you send customers to a generic page, such as a homepage, you miss out on the opportunity to show them that you have exactly what they're looking for.


Failing to focus on dedicated landing pages can adversely impact conversion rates (and quality scores for PPC ads). In general, marketing campaigns shouldn't be for everyone — they should be for a specific niche audience. So, if you're advertising women's shoes in a PPC campaign, you shouldn't be sending users to a homepage that offers general information about your company. You're focusing on reaching an audience that is looking for women's shoes, so take them as close to the point of conversion as you can, making the user journey as pleasant an experience as possible.
To further increase the effectiveness of your ads, take advantages of elements such as sitelinks where you can offer up more information about your company to the viewer. Whether it's including your address or phone number, more opportunities for the user to actually engage with the ad and receive more value from it will influence the amount of traffic you drive back to your site.
COMPELLING CONTENT
In order to engage, you need to convey your brand's ability to fulfil their needs. Content tailored to the needs of your audience is essential for showcasing your value and building trust with your customers. Core messaging should be concise enough to efficiently get your point across to users, while still offering enough details to answer any common questions they may have. Compelling language that keeps the reader in mind and offers an enjoyable user-experience will result in more time spent on a given page, and higher levels of engagement. Content is an opportunity to show users your brand's expertise and talent, as well as the chance to highlight exactly what it is that makes your products or services stand out amongst your competition.
To highlight this, consider a business like a coffee shop. Whether it's a large national chain, or a smaller company with just a few stores, both likely have campaigns targeting morning customers looking to grab a quick cup of coffee on their way to work. Onsite content needs to reflect this sort of initiative and contain messaging that is tailored to the users being targeted.
For this particular example, creating content that showcases a competitive study about average wait time and fast checkout, or highlighting a variety of "grab-and-go" options would be relevant and fitting. By appealing to the needs of a certain segment of your audience, you are far more likely to capture the interest (and wallet) of a customer because you have just what they're looking for.
RETARGETING
It's been statistically proven that most first time visitors don't convert right away. Most conversions occur after a user has visited your website once or twice, allowing them to gain a sense of trust in your brand. For this reason alone, what better way to reinforce your value and increase user engagement than by helping to generate repeat traffic to your site?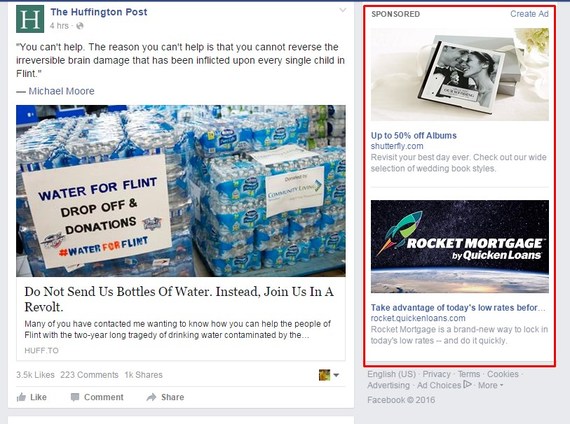 Once a user has visited your site to look for a service or product, you can reach them with retargeting ads. By serving users an ad when they're on a different site, you can stay top of mind with the prospective customer, and act as a subtle reminder that your brand has the products or services they're interested in. This opportunity to bring users back to your site after they've already visited is another chance to help prove your value and facilitate a conversion.
THE ROLE OF VALUE IN USER ENGAGEMENT
When you think about how to prove your brand's importance, if you consider it logically, it's quite simple. You have to prove that you're offerings are relevant to what they need, and in order to achieve that it's crucial to engage the user.
cutting axe falls as broadcaster faces up toJames was a standout athlete at St. Vincent St. They're still up more than 49% on the year. App Store data from Apple suggest that Pokemon Go (a game actually built by Niantic) is now back to generating more in app purchases than Super Mario Run. Some preferred a rougher game in which the ball could be carried, while others were playing something akin to today's soccer. The two sides eventually split, with the other game becoming rugby [Source: Murray]. The Ford Motor Company encourages continued education through company sponsored training seminars. Senior master technicians have received the highest level of recognition a master mechanic can achieve. Basically all you're going to is you're going to draw the cue stick back and you're going to take the cue stick forward. You're going to do this a few times,
Replica Oakleys Sunglasses
which are called practice strokes. Or I could just look into replacing my smartphone with one that contains a near field communication (NFC) chip. At its most basic level, near field communication is a standard for very short range radio transmission. The angular width and location of the RNFL defects were measured on a 3.4 mm diameter circle from the optic disc center (Figure 1b). Angles were measured in a clockwise direction in right eyes and in a counterclockwise direction in left eyes, with the temporal equator set at 0 The angular measurement was recorded based on right eye orientation, and defects were assigned a clock hour location according to
http://www.nfljerseysshow.com
the measured angles.. There are 32 teams in the NFL and each employs a handful of athletic trainers. These trainers work with professional athletes to help them stay in top shape on the field and prevent injuries. Undoubtedly inspired by a pair of suicides attributed to Satanic Messages on Judas Priest's Screaming For Vengeance, Cobra Commander slapped some glam rock wigs on Zartan and the
Cheap Oakleys Sunglasses
Dreadnoks and produced his own hypnotic single. Joe, most likely because they forgot
Cheap Oakleys Sale
to make the messages subliminal and instead put lines like, "Do not resist, 'cause Cobra is strong" right there in the actual song.. Spin that globe. Every one of those balls hooked. Tattoos have come a long way. The designs, concepts, and patterns keep evolving everyday, and that's what makes this type of body modification so interesting. Bringing out these engagements can lead to moments of pure joy across generations as relationships form when people play games together and/or gain learning experiences that would otherwise
cheap jerseys
not have been possible. The art and craft of game design and development have many possibilities and many challenges.
Some of the symptoms that could lead up to the possible death may include such timeless classics as: intense pain lasting up to 12 hours, nausea, tremors, abnormal heartbeats, seizures and paralysis. And of course, this assfish prefers
cheap jerseys china
shallow, warmer water, which is exactly what the majority of beachgoers enjoy. So next time you head to the beach, be on the lookout for the stonefish. Oh wait. You can't because it's fucking invisible."Darling, this week has been the most wonderful of my life. Since I first felt the sweet joy of your caress, I have truly come to know what it is to love and to be loved. Please accept
cheap nfl jerseys
these half dozen roses as a symbol of my eternal tender devotion." (Lean forward for kiss.)Referring to the J 20 photos and a new video of the fighter taxiing on a runway Fisher said: "There is now every justification for us to be building modernized version of F 22 and to consider capability enhancements for the F 35 that preserve its competitiveness into next decade."As a result, we have taken an early leadership position on the next gen consoles. On average, every gamer in Europe that bought a next gen console is playing one of EA's next gen games. We're exceptionally proud to have been the 1 publisher on next gen consoles in December, with millions of gamers playing EA titles on the PlayStation 4 and Xbox One across the globe.While African American quarterbacks are earning accolades for leading their teams on the gridiron, African American head coaches aren't having nearly as much success. Big time college football did have a record number of African American head coaches this season 13 out of 120. And that's an improvement. Three years ago, there were just six. But of those 13 who coached this year, just one Charlie Strong at Louisville had a winning record. He went seven for six. Another, Joseph Joker Phillips of the University of Kentucky, will post a record of seven and six as well if his team can beat the Pitt Panthers in today's BBVA Compass Bowl in Birmingham, Alabama.5. In a couple of his usual ways, Craig Kimbrel owns some crazy good numbers. He's allowed just 21 hits in 36 innings, and he's whiffed 57.
cheap mlb jerseys
That's a 5.3 H/9 and 14.3 K/9. For perspective, or just amazement, Mariano Rivera had a H/9 below 5.3 once in his 19 year career (2008, 5.2) and never struck out as many as 11 batters per nine innings. So he has fulfilled some closer duties amazingly well.Concussion history was determined based on an in depth interview performed in 2010 by a neurologist specializing in TBI and CTE. An abbreviated version of the Brain Injury Screening Questionnaire38 was administered in 2015 and corroborated the 2010 report. Detailed information was obtained about reported concussions, including their approximate date, descriptions of the events, and the nature and duration of immediate post concussion symptoms (for example, confusion, disorientation, retrograde and anterograde amnesia, loss of consciousness).
GREENE: I almost feel like I have this bond with the players. I know these Pittsburgh Pirates player so well. Andrew McCutcheon, our star centerfielder, when he goes the plate, he has this relaxed batting stance. He leans the battle on his shoulder. I almost feel like I'm holding the bat there and swinging with him.ET), the city's aviation department reported, with delays for travelers heading to and from the Windy City averaging around just over 6 hours. Another 300 flights had been canceled at nearby Midway airport."The main problem . right now is the winds," said Chicago Department of Aviation spokeswoman Karen Pride. "The winds are very high and gusting very strongly, and we do have lake effect snow as well."The headaches, though, went far beyond Chicago. Saul represents that next "it" series AMC can rest its hat on when it loses Mad Men this season. Saul can be that partner series to Dead to keep investors and viewers at bay as the network continues to try and repeat that magic formula that gave it Men, Bad and Dead all at the same time. Saul could also be the spark that sets up the next AMC renaissance.He snared his first interception of the season in the second quarter, then got his hands into the body of Mike Wallace to break up what would've been a long completion on third and three in the third quarter, forcing the Ravens to punt. On a night the Patriots dealt with the loss of fellow safety Duron Harmon for a chunk of the first half, and played a strategy that tried to confuse the Ravens by bringing pressure from a variety of locations, McCourty delivered what appeared to be his best
titanium tubing
and biggest impact performance of the season.The brand, who frequently feature scantily clad models in their commercials, enlisted the help of running back and Rookie of the YearTodd Gurley for their latest ad and it is getting them
titanium tubing
all the wrong sorts of attention.Todd, who was drafted last year by the Los Angeles Rams, is welcomed to his new home in the commercial by actorJay Mohr, playing Todd's agent in a sort of return to his Jerry Maquire character, and a meal in the form of a Carl's Jr 'California Classic' hamburger.Diving in: The ad shows Todd (right) being toured around a swanky office by actor Jay Mohr (left), playing Todd's agent, before he is offered a hamburgerThe pair are seen walking through a swanky Los Angeles office, when Jay offers Todd the burger from a bag, which he pulls out at a sideways angle, yet it magically emerges immaculately formed.Before digging in, Todd is interrupted by a pair of beautiful women looking to take a picture with him.Then, the quite clearly superimposed image is made even more obvious when Todd goes to take a bite from the burger and the image remains perfectly static with both his fingers and mouth hidden behind it.Not only is the image clearly not the real burger being bitten, but photography website PetaPixel muses that the image is likely a still photo.The ad has been watched on YouTube more than 130,000 times since being posted two weeks ago, and it didn't take long before viewers were pointing out the obvious editing fail.'If he was so hungry you should have fed him a real burger!' said one user on YouTube, while another added: 'That CGI burger is as inflated as your prices.'One joker asked: 'Did you guys have a hamburger wear a motion capture suit for that shot?'Other users insinuated that the use of a fake burger means that the real thing isn't anywhere near as good looking.'Do your Burgers look that bad that you fing needed to pay someone to make a CGI BURGER? [sic]' said one user.The mockery continued on various social media websites before the brand finally felt the need to reply to the criticism.Happened before? Previous ads from the brand suggest that this is perhaps not the first time that the prettier burger was substituted inIn fact, Carl's Jr went ahead and released footage confirming that the burger in the final edit was a fake, showing Todd taking a bite out of the real burger to confirm that the football star did, in fact, eat the burger.'Hey, a lot of things in SoCal are enhanced but Todd really did eat A LOT of Cali Classics,' the brand tweeted on June
titanium tubing
10, along with the gif of the real video.Previous ads by the brand have also gained plenty of attention, though mostly for their use of scantily clad models such as Heidi Klum and Charlotte McKinney seductively munching on their burgers.Yet, with the new fake burger controversy now raging, a look at previous ads by Carl's Jr also provoke questions of how they might be guilty of subbing in the prettier sandwich in post production for more than just one of their commercials.Most watched News videos Meryl Streep uses speech to call out Trump for his actions Donald Trump mocks disabled New York Times reporter in 2015 Man uses Yellow Pages to call repairer for his Goggomobil Sickening moment schoolboy is kicked in head and left on ground Heartbreaking moment horse cries at owner funeral Met Office: Cold weather and snow sweeps across Europe we can Celebrities share moments from Obama presidency Mark Hamill reads Trump tweet in the voice of Joker Five inmates injured during prison brawl at Chicago jail Underground passengers show off their undies for No Pants Day Hammerhead shark bites whaler in half as fisherman reels in Student mocks Donald Trump in epic presidential graduation speech
how to get in shape for ultimate frisbeeChargers defensive end practiced in pads for the first time this week. The No. 3 overall draft pick still has not made his NFL debut. After showing up following a prolonged contract holdout, Bosa's return was set back by a hamstring injury. Now the question is how much longer will the Chargers keep him out?We will deliver entertaining new experiences from some of EA's biggest brands to players on mobile devices. New FIFA and Madden NFL experiences are set to launch during Q2, as well as a big and really fun new update for The Simpsons: Tapped Out. A much anticipated new Peggle game from PopCap is moving through a test period in preparation for launch, and our EA Mobile studios have four more exciting new experiences from other major franchises in development. We're excited to share more about all of these new titles for iOS and Android players in the coming months.Since the association had $908.6 million in expenses, it ended up with a nearly $80.5 million surplus for the year. A large percentage of the surplus will go to an ever growing endowment fund whose main purpose is to safeguard the institution against a financial catastrophe, particularly related to its primary moneymaker:
http://www.bestfakesales.com/sale/
the March Madness basketball tournament.We're going to start off with the 2.5 weights just to get our muscles warmed up. I want you to engage those abs keeping the elbows in by your side. And you're going to lift and pulse. Up and up for 10,9,8,7,6,5,4,3,2,1. Good now open up those shoulders and we're going to push up and right back down, engaging the upper back, the shoulders, and the biceps as well. Net should be attached to the poles already. This is the top part
discount football jerseys
of the pole. Press the button to adjust the height of the net as the plug should snap into place for one of
http://www.cheapoakley2012.com
the 3 holes. The bottom hole is for women's, middle hole for co ed, and top hole for men's height. Once it snaps into the proper hole, repear for the second pole. Stand the pole upright and the placement
http://www.cheapjordan13.com
of the
http://www.yknfljerseyswholesale5.com
pole should be about 12 inches away from the red center marker and the pole should be on the outside of the boundary line. The pole should be in line with the center marker. Once the second pole is upright, pull hard on the handles on the guy line to ensure that the tension on the net will be tight on one side. Run over to the other pole and do the same thing.How would the two American rookies respond to trailing for the first time? With another emphatic victory to follow up their win from Friday morning.The German Danish axis handed them two holes with bogeys at the fifth and sixth and didn't make a birdie after the seventh. Reed and Spieth took full advantage and were eight under par for 15 holes.
Tagged: creative agencies melbourne, creativity Melbourne, design melbourne, digital marketing melbourne, marketing companies melbourne, marketing melbourne, small business branding melbourne, small business creative, small business marketing melbourne, social media marketing, startup branding melbourne, startup marketing melbourne